The Gold & Silver Store
Located in Downtown Ontario, Oregon.
Family Owned & Operated Since 2008
Shop Open Tuesday-Friday (Appointment Recommended)
Ontario's Precious Metals & Coin Shop
The Gold & Silver Guy's are paying top dollar for all type of Gold, Silver & Coins!  The Shop is open Tuesday-Friday for business (appointments recommended).  To schedule an appointment, call the shop and leave a message or email us from the contact page.  The new layout of our shop is suited well for privacy of appointments,  with your health & safety in mind.   Whether you're buying or selling,  know that we are excited to serve you!
We are Ontario Oregon's Precious Metals & Coin Shop! Offering Gold, Silver, Platinum & Palladium Bullion at competitive prices, we are here to help with your tangible investments! We offer a wide selection of US & World Coins for all collector & investment budgets. Since 2008, The Gold & Silver Store has been family owned & operated. Pride is taken in our business, and reputation has us to be the most reliable & honest dealer in the Ontario area. Keep an eye on our Instagram for new exciting items & giveaways!
What We Do
Family Owned & Operated Since 2008, we mainly focus on the Recycle of Unwanted Gold & Silver Jewelry, Dental Gold & Placer Gold (paid to XRF assay). Also specializing in US & World Coins by piece or collection – Vintage Estate Items: Jewelry, Western Americana goods, Native American items, Guitars & Amps Etc. Let us help you capitalize on the "junk in the cellar!" Stop by for an estimate and fair cash offer on your unwanted goods!
Precious Metals Recycling
The Gold & Silver Guys are here to pay the most for your unwanted Gold & Silver Jewelry! Scrap or wearable, we offer great payouts on all types of precious metal items: Rings, Earrings, Bracelets, Watches, Class Rings, Dental Gold, Placer Gold, Nuggets and more! Our recently purchased Sciaps X50 XRF Analyzer gives us the ability to determine exact purity on your Placer & Dental Gold! Stop by the shop for an offer on your unwanted precious metal goods, we look forward to serving you!
Precious Metal Bullion
Have you considered purchasing Precious Metals, but are unsure where to start? We are here to help you! Precious Metals (Gold, Silver, Platinum & Palladium) make a great tangible asset for investing! Purchasable on any budget, precious metal bullion diversifies the standard wealth portfolio by offering a TANGIBLE product that YOU HOLD! If you are curious to learn more, contact us and we can gladly guide you through the process of buying! Offering a wide range of products, we are ready to help you "stack" it up!
Rare & Collectible Coins
Do you have an obsession with coins & currency? We sure do! Our shop Buys, Sells & Trades all types of Coins, Currency, Tokens & more! With knowledgeable staff on-site, we are able to determine authenticity and market value of most coins and other items. Also, we love helping with collections! If you are looking for a specific coin or wanting to find your passion in collecting coins we are here for you! We have an extensive library of numismatic catalogs and subscribe CDN Greysheet, PCGS, NGC, ANACS.  Come by the Shop to Buy, Sell or Trade Coins!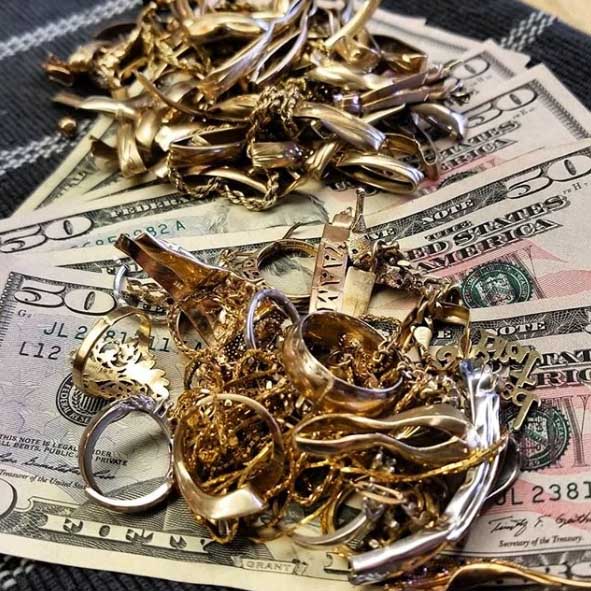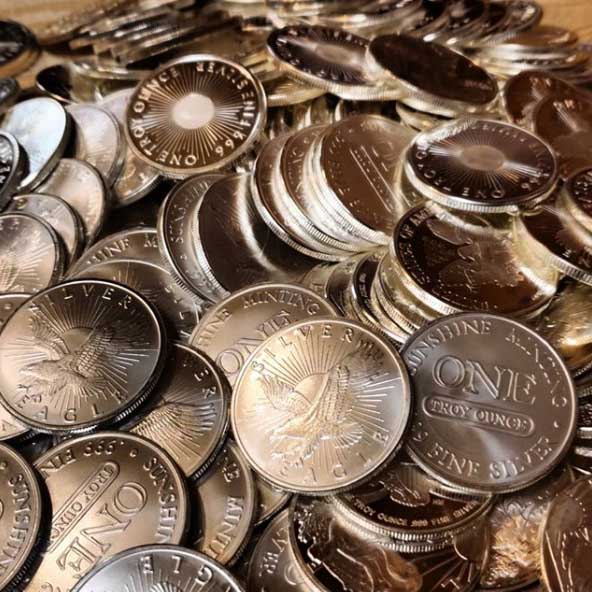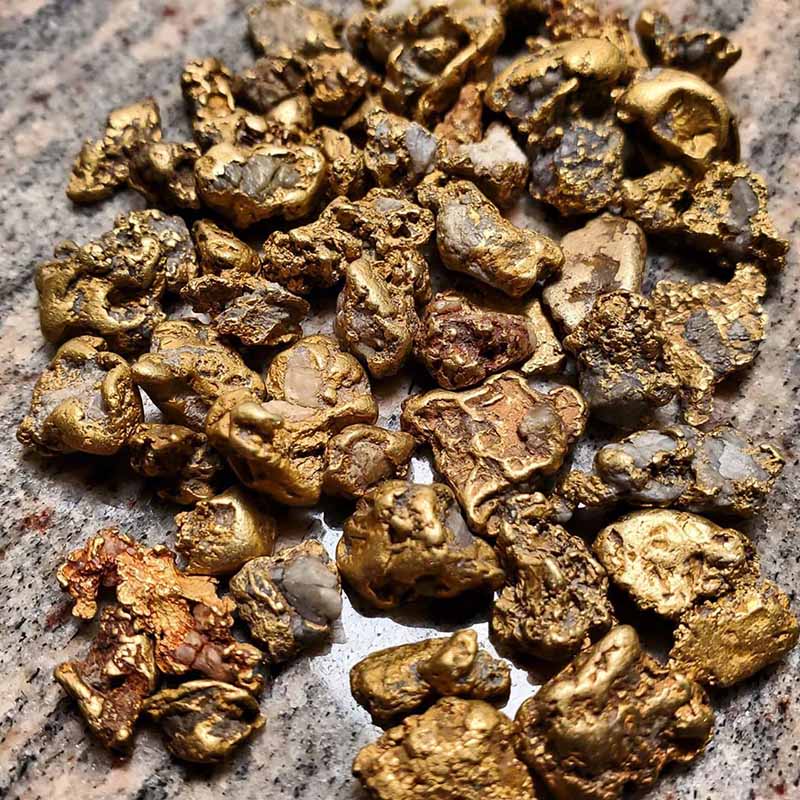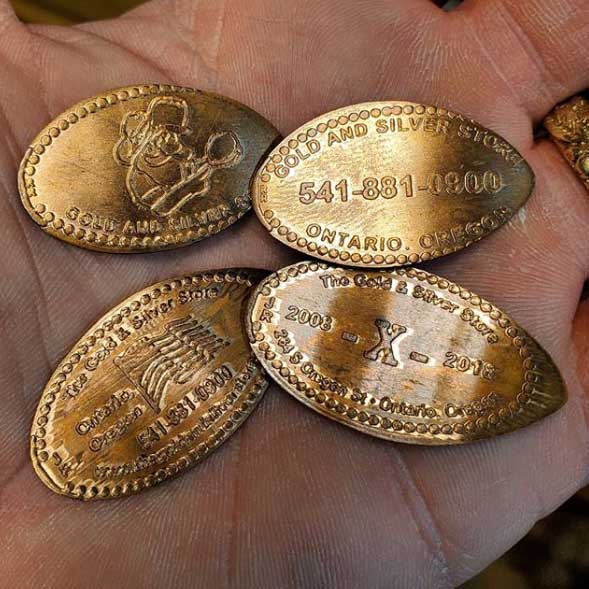 Your Local Precious Metals & Coin Shop
We're located in Historic Downtown Ontario, Oregon, near the Old Train Depot. Our doors have been open since 2008, and we've taken much joy while serving Ontario and surrounding communities in business. We have built amazing business relationships with so many awesome folks in our shop, it has truly been an honor! If you haven't been to the shop, we look forward to meeting you and earning your business if possible. Check our eBay Store, Instagram & Etsy Shop for new items, auctions, deals & giveaways! Much Love from The Gold & Silver Guys!
LOCATED IN OLD DOWNTOWN ONTARIO, OREGON
Family-owned & Operated Since 2008
Visit
The Gold & Silver Store
264 South Oregon Street
Ontario, Oregon 97914
Visit
The Gold and Silver Store
264 South Oregon Street
Ontario, Oregon 97914