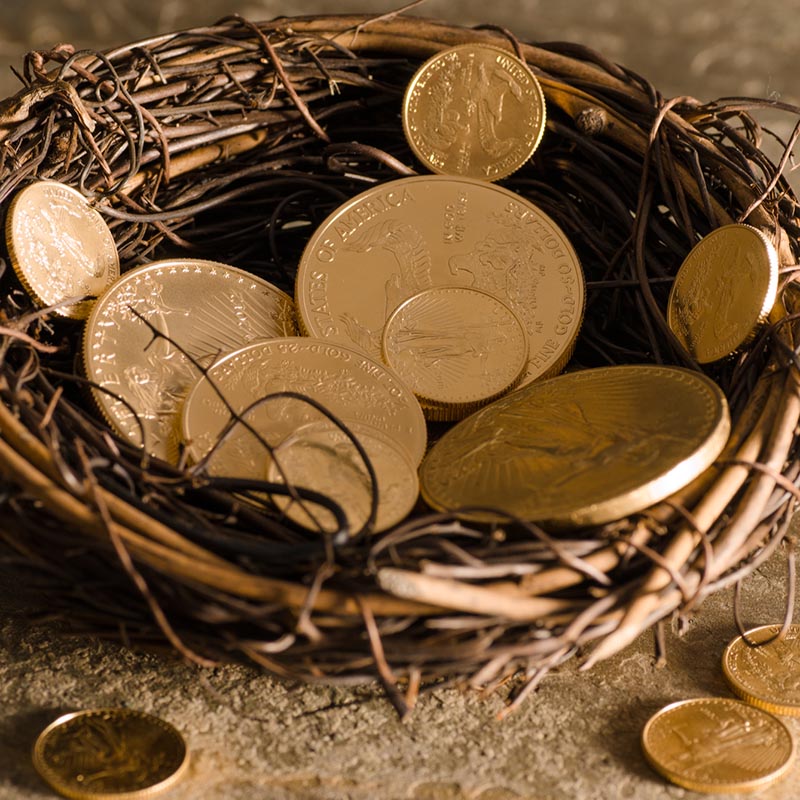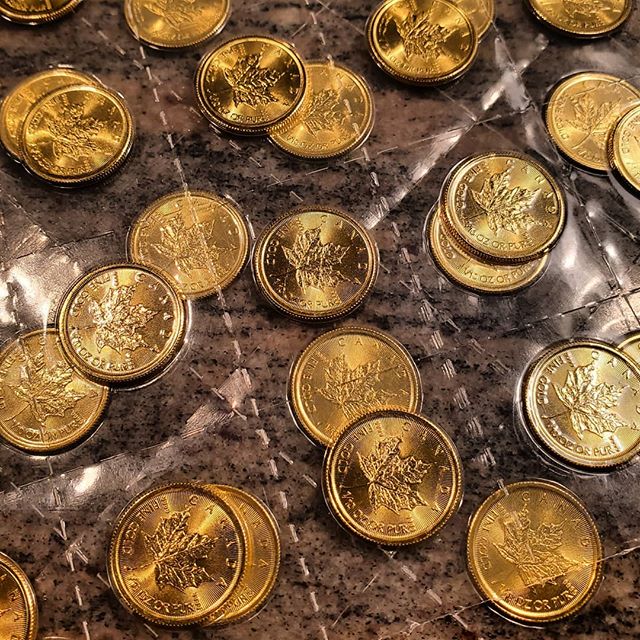 Gold & Silver Bullion, a Tangible Safe-haven Investment.
Have you considered purchasing Precious Metals, but are unsure where to start? We are here to help you! Precious Metals (Gold, Silver, Platinum & Palladium) make a great tangible asset for investing! Purchasable on any budget, precious metal bullion diversifies the standard wealth portfolio by offering a TANGIBLE product that YOU HOLD!
If you are curious to learn more, contact us (link to contact page) and we can guide you through the process of purchasing Physical Precious Metal! Lot's of folks find true joy in "stacking" precious metal, and find it a lot easier than saving cash for a rainy day! With endless options, let us help you find joy in collecting for the future!
Gold Bullion Products
American Eagle
Canadian Maple Leaf
South African Krugerrand (K-Rand)
Privately minted bars & rounds (generic)
Pre-1933 United States gold coins
World gold coins
Silver Bullion Products
American Silver Eagle (ASE)
Canadian Maple Leaf (ML)
Australian Kangaroo
Austrian Philharmonic (Phil)
Privately minted bars & rounds (generic)
Pre-1964 U.S. 90 percent silver coins (junk silver)
Platinum (Pt) & Palladium (Pd) Bullion
Platinum and palladium are used heavily in today's industries for various purposes such as catalytic filtration (converters), laboratory equipment, electrical contacts, jewelry and much more. Contact us today to check the pricing and availability of platinum and palladium.
Platinum Bullion Products
American Eagle
Canadian Maple Leaf
Australian Koala
Russian Ballerina
Chinese Panda
Privately minted bars & rounds
Palladium Bullion Products
Canadian Maple Leaf
Australian Emu
Chinese Panda
Privately minted bars and rounds
LOCATED IN DOWNTOWN ONTARIO, OREGON
Family-owned & Operated Since 2008
Visit
The Gold & Silver Store
264 South Oregon Street
Ontario, Oregon 97914
Visit
The Gold & Silver Store
264 South Oregon Street
Ontario, Oregon 97914